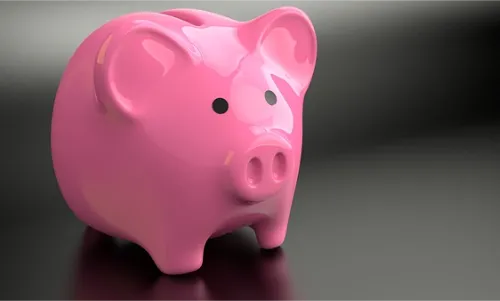 Why Debt Collection Remains A Necessary Expense : In a company faced with a multitude of financial obligations the added expense of legal fees paid towards recovery of bad debt seems like a double punishment. Having an outstanding debt and paying more money towards collecting it seems like throwing good money after bad. In some circumstances this indeed the case! But for the most part, our advice is that debt collection is most definitely a necessary expense and below we elaborate on the reasons.
Some debtors pay with the slightest nudge from an attorney. This is the best-case scenario for the client. Your debtor receives a letter of demand, gets the fright of his life and makes a quick payment. No harm no foul. In our experience around 50% of debtors pay at the receipt of attorney correspondence. Writing off thousands of Rands for the sake of not putting more money into it, would therefore be foolhardy if a simple soft collection may collect over half of the outstanding debtors book.
In some instances, there are legitimate disputes among the parties that should be ventilated in court. These disputes could be regarding honoring of a warrantee, certain terms of the agreement which are controversial or the like. If for example a dispute is raised regarding a warrantee and the debt is not pursued, this creates a precedent that the debtor was in fact correct in his stance and to not pay. Should the matter however be aired in court and the court determine that the warrantee should or should not be honored, this creates certainty for the company on the manner in which such dispute would be decided and creates an opportunity for the company to amend its agreement if needs be to prevent a similar dispute arising.
Bad debt has the nasty habit of spiralling completely out of control. A hundred Rand quickly turns into a hundred thousand if nothing is done about the issue. It is therefore of utmost importance that attention must be paid to bad debtors, preferably before the outstanding amounts skyrocket.
When leaving bad debtors be and not pursuing it, companies obtain a reputation accordingly. Should a hardware manufacturer ,for example, have an issue collecting bad debt and give up by making the decision not to "throw good money after bad", the story that this is the case will most definitely soon spread among all the hardware stores that it supplies to, quite simply due to the fact that competitors usually know full well what the goings on are in the others' businesses. If one gains a reputation of being the supplier that would never issue summons, you will also become that supplier that becomes the last priority to make payment towards when cash-flow becomes an issue.
The most obvious issue would probably be that it is critical to your profitability that bad debts are not just written off. Although these debts have been neglected by the client, this does not mean that it is not collectable, and it is therefore still an asset and potential profit to the company. Allocating a budget towards collecting the debt should be seen as a necessary expense in the smooth running of your business.
From the above it is evident that it is critical that debtors should be managed well and that those that default in payment, should be pursued. When dealing with defaulting payers, pushing your head into the sand will most definitely not make the problem go away. If you would like any further information regarding the manners in which debt could be collected in the most cost-effective manner, please do not hesitate to give our offices a call to discuss.