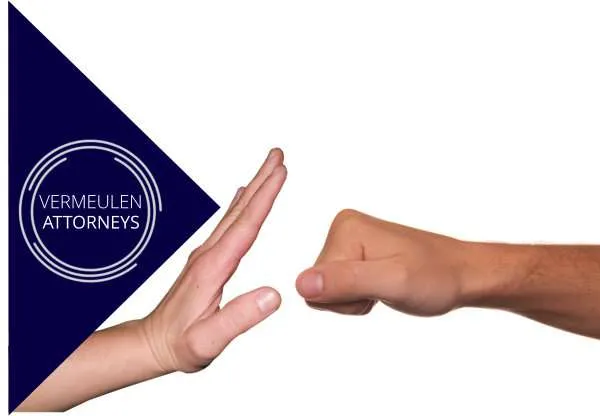 Possibility of online applications for protection orders – Yes, you read this right!
"My name is Leandra. I got into a fight with my boyfriend a few days ago and he abused me physically. I want to obtain a protection order against him, but I fear going to Court for help because of the environment and because of Covid – it is so intimidating and scary. In addition to this, the Court is quite a distance from my house, and I do not have transport to get there. Is there a way that I can apply for a Protection Order online? Please help."
With August being Women's Month, Vermeulen Attorneys has taken it upon itself to inform you the possibility of online applications for protection orders soon becoming a reality – Something Government and Cabinet are currently discussing.
A new gender-based violence Bill, one of three Bills intended to curb gender-based violence in the country, is looking to allow for the application of protection orders to be online, if passed. This is according the Justice Minister, Mr. Ronald Lamola.
With gender-based violence increasing daily and spiralling out of control, not only in South Africa, but across the Globe, Organizations far and wide are calling for better systems to be put in place for women to obtain protection. For this reason, Governments are doing all they can to see how they can use the technology at their disposal, to curb its spread.
However, many (men and women) who have encountered the Domestic Violence Court speak loudly about its inability to provide protection and to operate effectively. With this in mind, it might not be such a bad idea for applications for protection orders to be done online.
Mr. Lamola introduced the adjusted budget for the Department of Justice and Constitutional Development to a mini plenary of the National Assembly in a Virtual sitting a few days ago.
"We need everyone in society to tackle the scourge of gender-based violence. President Ramaphosa has characterised gender-based violence and femicide as the second pandemic that we have to contend with" Mr. Lamola said.
He continued:  "Women no longer feel safe in any space in South Africa. Although the criminal justice system is not a silver bullet, it is critical in the fight against gender-based violence and femicide."
Mr. Lamola further continued to say that the criminal justice system must respond with the necessary level of sensitivity to the most vulnerable in society. Knowing how inadequate the Domestic Violence Courts are, online applications are surely the way to go, if executed and implemented properly of course.
Mr. Lamola said there are now four pieces of legislation dealing with gender-based violence, namely, the Criminal Law (Sexual Offences and Related Matters) Amendment Act, Judicial Matters Amendment Act Recognition of Customary Marriages Amendment Act and Prescription in Civil and Criminal Matters (Sexual Offences) Amendment Act.
"Soon, honourable members, we will be seized with three pieces of legislation which further seeks to address gender-based violence. These will amend the National Sexual Offenders Register, the Domestic Violence Act, and regulate bail conditions for people who are accused of committing a sexual offence," he said, adding that these bills will be introduced in August.
To answer Leandra's question above, we are not able just yet to apply for protection orders online. To apply for a protection order, you need to go to your nearest court and ask them for assistance.
For more information on protection orders and the exact process to follow to obtain one, please contact our offices and we will gladly assist. You are also welcome to visit our Domestic Violence page for more information.