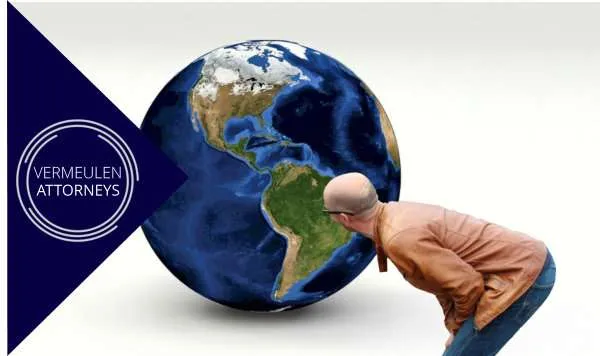 Divorce Missing Spouse : James and Lungi have been married for 10 years. Lungi decided that she no longer wants to be married to James. She subsequently packed her bags one day and left whilst James was at work, only leaving him a note saying she wants a divorce. James has issued a divorce Summons but cannot get it served on Lungi as he is unsure of her whereabouts. What can James do?
It is common in litigation proceedings that one party to the proceedings, usually referred to as the Defendant or Respondent cannot be found. This article will deal with spouses facing a similar situation as mentioned above who do not know where their spouse is.
Absence or unknown whereabouts of someone whom you have instituted legal proceedings against can cause various problems.
THE STANDARD RULE
The standard rule in divorce proceedings is that a party will have to be served personally with a divorce Summons. This is because a divorce changes the status of a spouse from being married to being single and / or unmarried.
Being served personally means that the Sheriff will serve the document initiating proceedings (the Summons) on you in person. He will then do a Return of Service indicating whether or not such service on you was successful or not.
Read more about personal service in Rule 4 of the Uniform Rules of Court
WHAT IF PERSONAL SERVICE IS IMPOSSIBLE?
When personal service of the Summons cannot be completed due to the spouse evading service, or their whereabouts being unknown, the court can be approached to provide relief. This relief is known as Substituted Service.
In terms of Rule 4 (2) of the Uniform Rules of Court, if service of a legal document cannot be completed as per normal, an application can be made to the Court for directions on how service can take place.
In the Ex Parte Application of Mos Wear (Pty) Ltd the court stated that  'Substituted service is ordered when the defendant is believed to  be in the Republic but one of the normal forms of service set out in the rules cannot be effected. The court then gives directions authorizing some form of 'substituted service'. 
The spouse must be believed to be in the Republic of South Africa for Substituted Service to be effective. If it is reasonably suspected that the spouse has fled the Republic of South Africa, Substituted Service will not be the appropriate route to take. The appropriate route in such an instance to take is to make an application for Edictal Citation.
An article on Edictal Citation, what it is and what it entails, will be published soon – watch this space! 
WHAT OTHER MANNER OF SERVICE CAN BE USED?
A recent study has confirmed that up to 58% of the population in South Africa uses WhatsApp, more information on this can be found at https://www.statista.com/statistics/1103151/most-popular-mobile-apps-south-africa/.
That being said, many people most probably have an email address, Facebook and/or WhatsApp. These social media platforms may be used to effect service of a divorce Summons.
The duty, however, will rest on the spouse seeking the divorce to prove to the Court that the other spouse is still using the said email address, Facebook account and/or telephone number.
Once the Court makes an Order than the service of the Summons can be effected in one of the ways mentioned above, the spouse can then be served the Summons without the party initiating the divorce proceedings, being worried that the divorce will not be successful.
If you would like to have a bit more information on how to use Substituted Service to your advantage, contact one of our experienced family law attorneys.