Five things to consider before shacking up – Cohabitation in South Africa
Cohabitation is an age old concept in Europe and parts of America. South Africa, however, has traditionally been more conservative and Calvinistic in its approach towards these types of relationships. This having been said, however, cohabitation is at an all-time high in South Africa. Statistics have shown that less people are getting married, and more people are entering into cohabitation relationship without getting married.
Unfortunately, cohabitation is a largely misunderstood concept in South African law, and very few people take the time to understand what they are getting into before taking the plunge and moving in with their partner. This may lead to various problems in the long term and it is important for parties to understand what a cohabitation relationship is, and the implications associated therewith.
A cohabitation relationship is generally constituted by two people living together as a couple, much like a marriage, without getting married.
Here are five things that you should know about cohabitation if you are planning on entering into a cohabitation relationship, or if you are already in a cohabitation relationship and want to understand your rights.
COHABITATION IS NOT A RECOGNIZED LEGAL RELATIONSHIP IN SOUTH AFRICAN LAW
One of the fallacies surrounding cohabitation relationships maintains the view that if you have been living with a person for a specific period of time, that this relationship becomes a "common-law marriage". Although many people refer to a cohabitation relationship as a common-law marriage, there is no underlying legal concept which describes a common-law marriage or the implications associated therewith.
Although the partners in a cohabitation relationship are not without rights and/or recourse, these become highly problematic to enforce given the fact that there is very little legislation or case law dealing with cohabitation relationships.
There are various issues which arise from a cohabitation relationship that may be problematic given the nature of such a relationship. Some of these issues are as follows:
What right a cohabiting partner would have to the estate of the deceased partner in the event that either partner passes away;
What property rights would be at play in the event that the relationship comes to an end;
What right either party may have to claim maintenance from the other party;
What ancillary legislation may be applicable to cohabitation relationship
Given the scant statutory regulation of cohabitation relationships, various other mechanisms have been put in place to deal with some of the issues surrounding cohabitation scenarios. This takes us to our second point.
THE FACT THAT A COHABITATION RELATIONSHIP IS NOT A RECOGNIZED LEGAL RELATIONSHIP DOES NOT MEAN THAT COHABITING PARTNERS CANNOT CLAIM ASSETS FROM ONE ANOTHER
Since the cohabitation relationship itself does not confer any rights or responsibilities on either party, some astute litigants have successfully made claims against their former cohabitation partner in terms of other Law.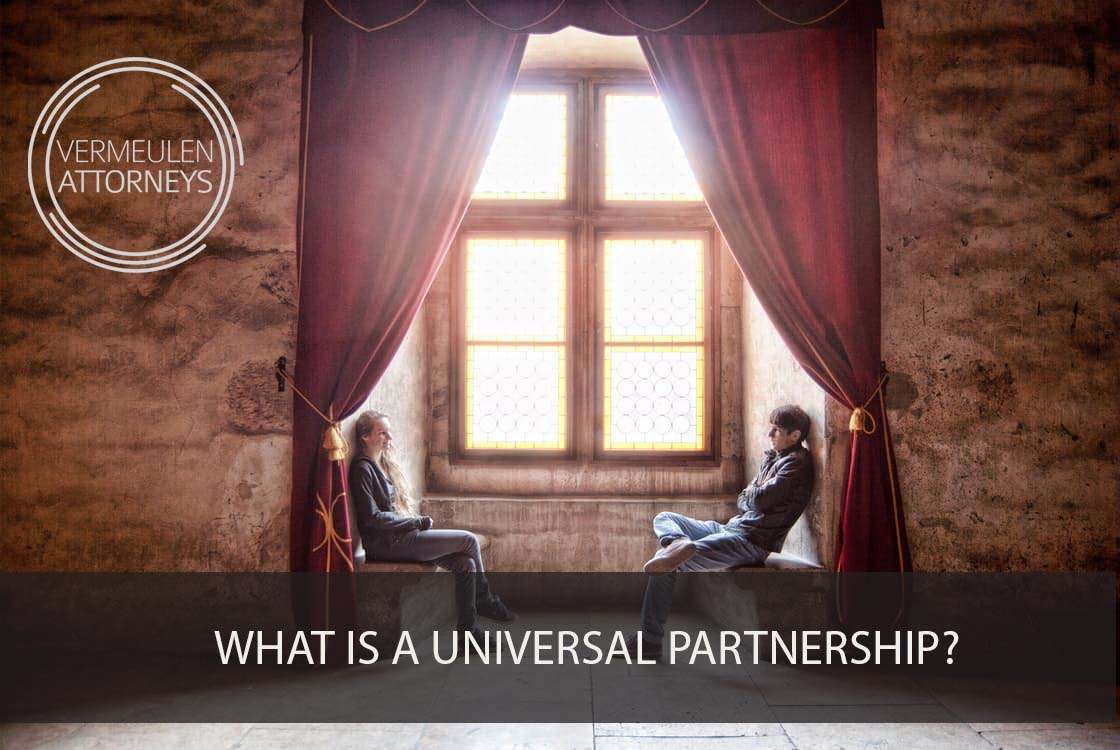 The most prevalent claim instituted by cohabiting partners is instituted on the basis of a Universal Partnership. A Universal Partnership is not generally a term associated with family law, but is rather a concept which rears its head in the context of business transactions and the law of partnership.
If a cohabiting party is able to prove the existence of a universal partnership they are generally able to claim against the assets of the partnership.
To prove the existence of a universal partnership is not an easy task, and the full legal requirements have been historically set out by the Courts as follows:
the aim of the partnership must be to make a profit;
both parties must contribute to the enterprise;
the partnership must operate for the benefit of both parties;
The Supreme Court of Appeal made a ruling on this issue in 2012 in the matter of Butters v Mncora (2012) (4) SA 1 (SCA). In this matter the Court found that there did not have to be a formal agreement, and that a tacit agreement may be established by the conduct of the parties. The court furthermore found that it is not necessary for the partnership to consist of a commercial undertaking.
In practice, however, it is very difficult to prove the existence of a tacit universal partnership in the absence of some sort of agreement. Cohabiting parties may therefore save themselves immense headaches by ensuring that their agreement is reduced to writing and signed. I will elaborate on this fully below.
THE CHILDREN'S ACT HAS ENSURED THAT RIGHTS AND RESPONSIBILITIES OF PARENTS ARE LARGELY UNAFFECTED BY THE QUESTION OF WHETHER PARTIES ARE MARRIED OR NOT
Section 21 of the Children's Act 38 of 2005 grants full parental responsibilities and rights to unmarried fathers who are living with the mother of the child in a permanent life partnership at such time as the child is born.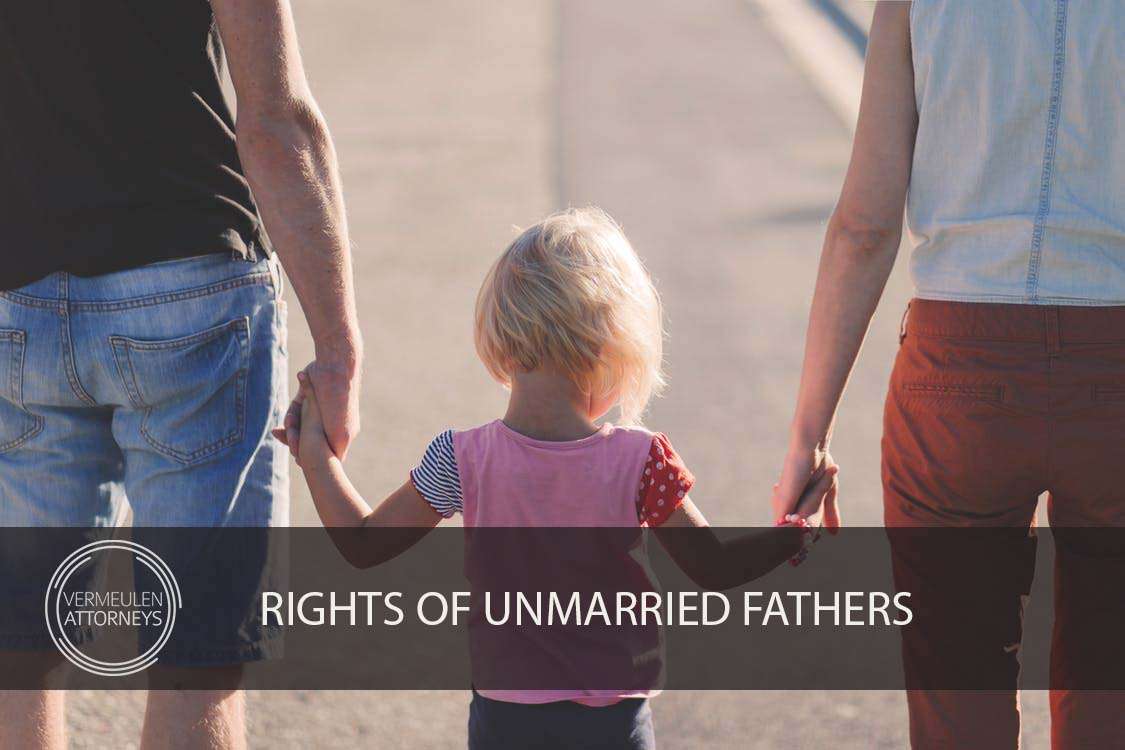 Even in the event that the father is not residing with the mother of the child in a permanent life partnership, he will still be granted full parental responsibilities and rights if he consents to be identified as the father of the minor child, if he contributes or has attempted in good faith to contribute to the child upbringing for a reasonable period, and contributes or has attempted in good faith to contribute towards expenses in connection with the maintenance of the child for a reasonable period.
The parental responsibilities and rights of unmarried father, if the above criteria have been met, include contact, care, guardianship, and maintenance.
Unmarried fathers who are living in a permanent life partnership with the mother of the child at such time as the child was born therefore have the right and responsibility to have contact with the minor child, to care for the minor child, to act as guardian for the minor child and to contribute to the financial maintenance of the minor child.
SOME LEGISLATION IS STILL APPLICABLE TO PARTIES IN COHABITATION RELATIONSHIPS
The fact that parties are not married does not necessarily mean that legislation is not applicable to them. For example, the Domestic Violence Act, considers persons who are cohabitating and are not married to be in a domestic relationship for the purposes of the application of the Act. Therefore, cohabiting parties are able to approach the Domestic Violence Court for assistance in the event that either party commits an act of domestic violence towards the other.
Section 21 (13) of the Insolvency Act has the effect that the assets of a cohabiting party will be dealt with the same way as those assets of a spouse in the event that either party is sequestrated.
Unfortunately, for this reason, the waters surrounding a cohabitation relationship are very difficult to navigate. Specifically, it is difficult to ascertain what legislation would be applicable and what legislation would not be applicable.
THERE IS A WAY TO PROTECT YOURSELF AND YOUR ASSETS WHEN YOU WANT TO ENTER INTO A COHABITATION RELATIONSHIP
The good news is that it is possible to dispense with much of the uncertainty prevailing in cohabitation relationships by entering into a Cohabitation Agreement.
A Cohabitation Agreement is a binding contract entered into between two parties who are cohabiting or who intend to cohabit wherein various of the aspects of their relationship is formalized and which agreement, if drafted properly, gives substantial protection to both parties in the cohabitation relationship.
A Cohabitation Agreement can be entered into at any time before the cohabitation relationship has come to an end. It is, however, advisable to sign a Cohabitation Agreement before the cohabitation relationship starts to ensure that there is absolute certainty in the relationship from the beginning.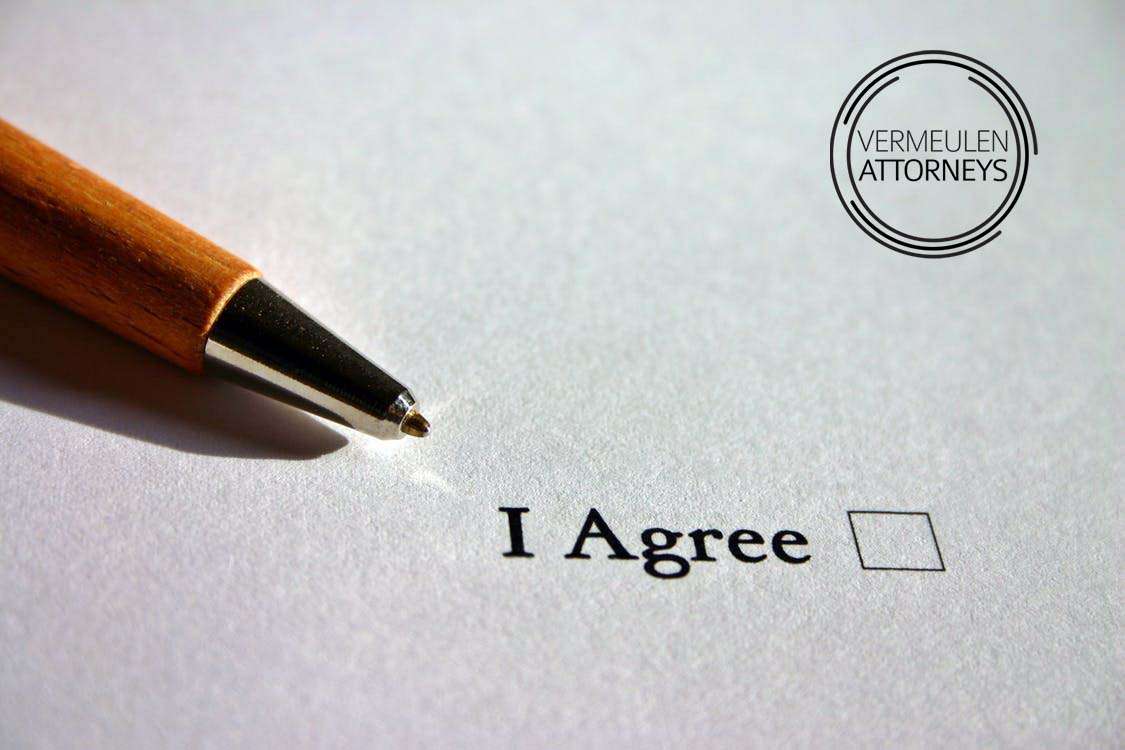 A Cohabitation Agreement will deal with, among other things, the following:
The assets and liabilities of the respective parties. It is especially useful when there is an immovable property which the parties wish to buy together.
Regulation of the living expenses in the common household, and who will be responsible for what expenses.
Aspects regarding the life insurance and pension funds. The parties may, for example, agree that they will nominate each other as beneficiaries on their various policies.
What steps will be taken to vacate the common home in the event that the cohabitation relationship comes to an end.
It is important to bear in mind that a Cohabitation Agreement is not enforceable against third parties and is only enforceable between the two cohabiting parties. Even though such an agreement is not enforceable against third parties, it provides security measures between the two cohabiting parties.
Another important way in which you may protect yourself and your cohabitation partner is to make sure that your Will and Testament is up-to-date. One must bear in mind that cohabiting parties do not have a right to any assets in their respective partner's deceased estates if the said partner passes away without leaving a Will. On the other hand, a person may make any bequest in terms of a Will, and in this way the cohabiting parties may ensure that their partner is looked after in the event of their passing away.
CONCLUSION
Even though the Laws of South Africa are catching up to the rest of the world, particularly Europe, there still does not exist any mechanism to recognise a cohabitation relationship as a legally binding relationship. It is therefore up to the parties in such a relationship to make sure that they do the necessary work and prepare the necessary documents to protect both their rights during the course of the cohabitation relationship.
Vermeulen Attorneys can assist with the drafting of a Cohabitation Agreement and the drafting of a Will.
Contact us for more information.